Living life, making each day count.
Just like her favourite flower, Jessica Collins radiates warmth and thrives under the sun.
A volunteer surf lifesaver on beaches across Newcastle for more than a decade, for Jess – a bright, outgoing 24 year-old – life has revolved around the ocean. When she wasn't giving up her time to protect the community at the beach, she was competing at it. As an incredibly talented swimmer and ironwoman, Jess has represented her state and country on countless occasions, at events across the globe.
Cruelly, the ocean is also the cause of her greatest challenge yet.
On Thursday May 31, 2018, Jess fell from her board while surfing at Snapper Rocks and hit her head – instantly paralysing her below the neck. Classified as a quadriplegic, doctors say it's highly unlikely she'll walk again.
But Jess' infectious positivity hasn't waned. Throughout the early stages of her recovery, her strength, determination and outlook on life has inspired all who have shared her presence.
Jess is determined to defy her injury, and once again stand tall and face the sun. 
The Sunflowers for Jess campaign aims to help her do that. And in time, she hopes to empower others in similar circumstances.
But we need your help.
The Jessica Collins Necessitous Circumstances Fund T/A Sunflowers for Jess is registered with the Australian Taxation Office as an Income Exempt Charity.
For Jess has been approved for full charity status under the Australian Charities and Not-for-profits Commission  ABN: 76 732 408 312. As such any donations made to Jessica's trust are fully tax deductible.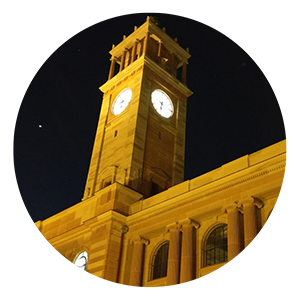 The Sunflower Festival is now SOLD OUT!
A HUGE thank you to everyone who has purchased a ticket, helping to support Jess' recovery and rehabilitation. We can't wait to see you all on Saturday night, at Newcastle City Hall!
Here's some key things to remember:
Doors are at 6pm with the opening formalities to commence at 6:45pm.
Your ticket includes food, beer, wine and cider – as well as a sizeable contribution to support Jess.
The dress code is formal/cocktail.
We will have limited EFTPOS facilities, so please bring cash for any raffle tickets you may buy on the night.
Have a copy of your ticket handy on arrival – either printed out, or on your smartphone.
For those who have missed out, we're sorry!
Please email info@sunflowersforjess.com to be placed on a waiting list. We may be ale to release a limited number of tickers later in the week.

Stand tall and face the sun with Jess
We are very excited to present the Sunflower Festival!
To be held at Newcastle's iconic City Hall building on Saturday February 9, the Sunflower Festival will be a celebration of Jess' strength and bravery in the face of adversity, while also raising money to support her rehabilitation and recovery.
This event will be unlike any other benefit night Newcastle has seen before!
It's like a Ball, but set at a far more relaxed pace. Tickets include a six hour beer and wine package, fine food created at our live cooking stations, live bands, DJ's, a silent disco and plenty more innovative activities and installations that are yet to be announced!
There'll also be raffles and auctions, but above all else, it's a chance to support and catch-up with Jess and the Collins family – a night Jess herself is certainly looking forward to!
WHEN
February 9, 2019
WHERE
Newcastle City Hall
TIME
6pm
DRESS CODE
Formal
WHAT
Live bands, DJ's, a silent disco, installations and plenty of fun!
PRICE
$165.00
This is an 18+ event.
ALL money raised from the Sunflower Festival will go directly to supporting Jess through her rehabilitation and recovery. 
We can't wait to see you there!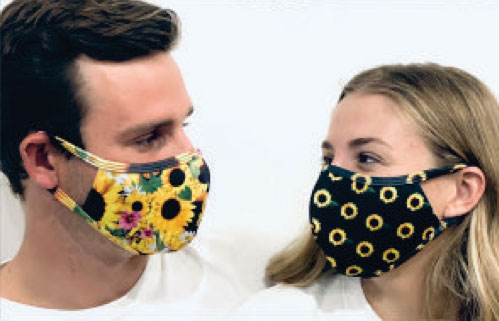 Sunflowers for Jess Facemasks – $20 each.
Help us raise funds for the Sunflowers for Jess Charity by purchasing aSunflowers for Jess Facemask!

"The determination and strength of spirit that Jess has shown through adversity has been an inspiration to the staff and elected Council at the City of Newcastle, as well as the broader community."
– City of Newcastle Lord Mayor, Nuatali Nelmes.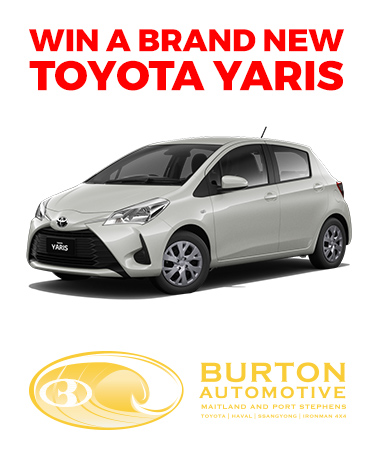 WIN a brand new Toyota Yaris!
By purchasing a ticket, you'll go into the running to win this amazing car, proudly donated by Burton Automotive and valued at more than $20,000!
But more importantly, you'll be helping to support the rehabilitation and recovery of Jessica Collins – a volunteer surf lifesaver from Newcastle who is now a quadriplegic after being injured in a freak surfing accident.
The Toyota Yaris is the car that's been built to accompany you to every occasion. From the daily dash to work, to a weekend trip to the beach with friends, it comes packed with the comfort & convenience you need all within a fun sized package.
Your ticket cost will go directly towards helping Jess to stand tall and face the sun – just like her favourite flower.

Help Jess once again stand tall and face the sun.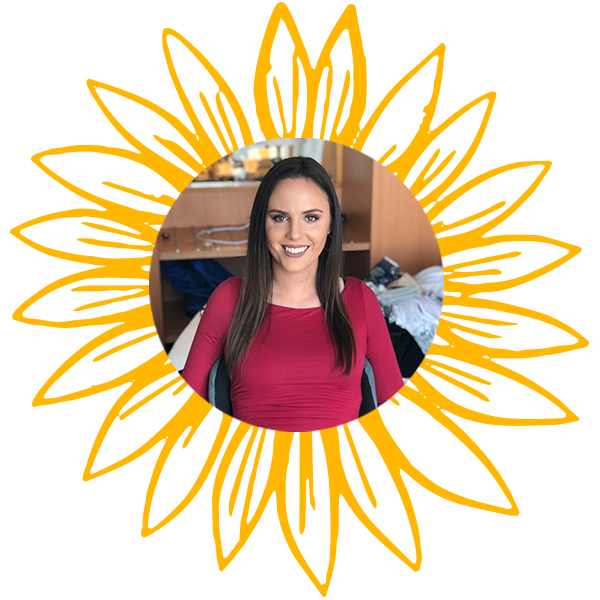 To make a donation please transfer via your bank account into:
Account Name: The Jessica Collins Necessitous Circumstances Trust Fund
Bank: The Greater Bank
BSB: 637000
Account No: 723820863
Reference: Your Name 
Please send us your details once you have submitted your bank transfer.
Please note: please send an email with your bank transfer receipt to info@sunflowersforjess.com and we will then match this on our bank statement and send you a tax receipt to your provided email address.

Email
info@sunflowersforjess.com